Composable made-to-measure

Configure your bathroom
Any questions? See our complete guide!
Extenso is the made-to-measure bathroom furniture collection.
Cedam invites you to create! Compose your own tailor-made set and
personalized.
With custom-made vanity tops in high-gloss reconstituted marble , Natura (11
in solid surface matte or porcelain stoneware (6 décors), the Extenso
adapts to any space. This model allows you to combine wood decors
concrete with tonic lacquer colors. Play with assemblies,
deconstruct and optimize space.
With the Extenso range, imagine and realize your ideal bathroom with unique compositions.
Dimensions to the nearest millimetre must be confirmed with your CEDAM dealer.
Custom bathroom furniture
Customized and personalized composition
See our examples of compositions at your dealer
Numerous elements available with millimetre precision
Washbasin countertop, Washbasin countertop, Cover shelf, Mirror, Shelf, Niche
Cabinet widths with drawers every 10 cm
3 handle models to choose from
Profile handles (high-gloss chrome, matt black or matt white), fir tree handles
(silk or matte black) or grip handle
10 decors available, 3 bowl widths, thin and thick washbasin tops
underbasin - from 30 to 120 cm
subfloor - from 20 to 120 cm
underbasin - from 30 to 120 cm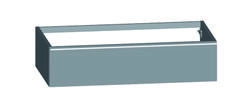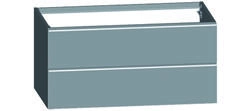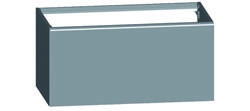 subfloor - from 20 to 120 cm