Bathroom furniture

Configure your furniture
With our bathroom furniture configurator, you can design your ideal space to fit your room perfectly.
Choose the color, the handles… Start now!
Any questions? See our complete guide!
This collection is distinguished by its shape, which perfectly follows the movement of a wave.
Its softly curved reconstituted marble washbasin top is available in single and double bowl versions.
The LED backlighting integrated into the vanity top enhances the flowing curve of the handle when you hold it.
The rounded shape is reflected in every detail: the LED illuminated mirror has been specially designed for this collection.
– Available in 44 decors
– Undermask available in 2 versions
– Single or double washbasin basin.
Dimensions to the nearest millimetre must be confirmed with your CEDAM dealer.
It perfectly matches the undulating shape of the furniture
High-gloss reconstituted marble vanity top
Plan with soft lines, available in single or double version
Mirror with integrated LED
Optional backlighting integrated into the plane
Under basin 1 drawer
2-drawer under-drawer
Under basin 1 drawer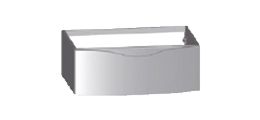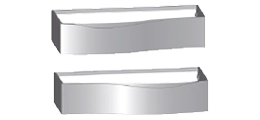 CUR02-CUR03
1194 x 256 x 530 cm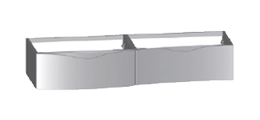 2-drawer under-drawer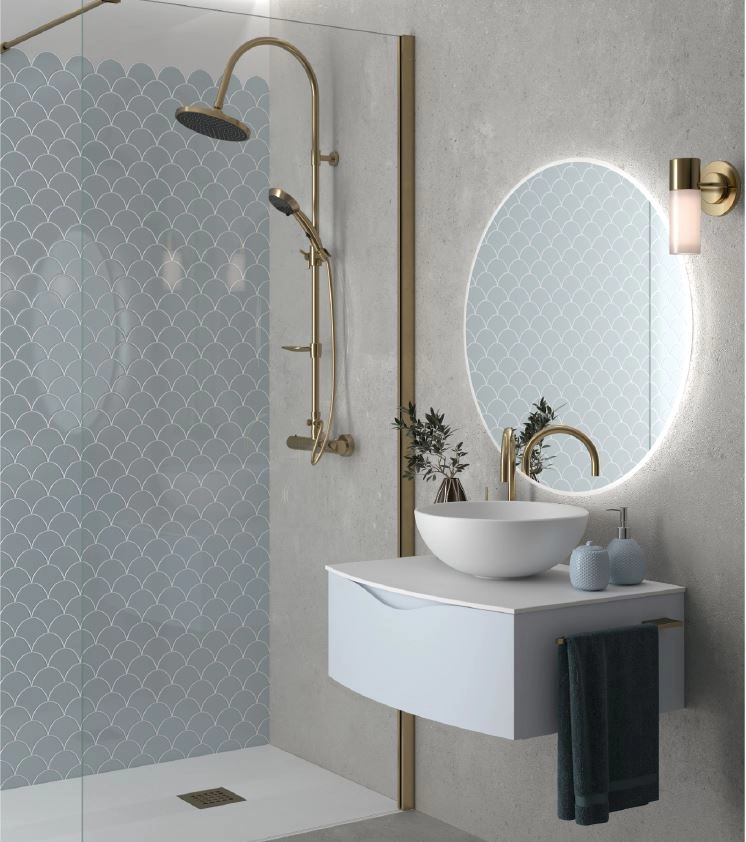 In 2023, the Curl range has evolved to include a version with a compact tray and a bowl that fits perfectly into the curve of the furniture.
Available in 44 lacquer finishes in gloss or satin, you're bound to find a shade to suit your bathroom.
– Available in 70, 120 and 140 cm
– Available in 5 colors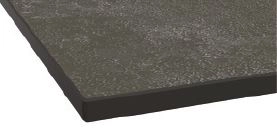 Volcanic stone
black heart