Dare to use color between
pep and delicacy
Bathroom furniture

Configure your furniture
With our bathroom furniture configurator, you can design your ideal space to fit your room perfectly.
Choose the color, the handles… Start now!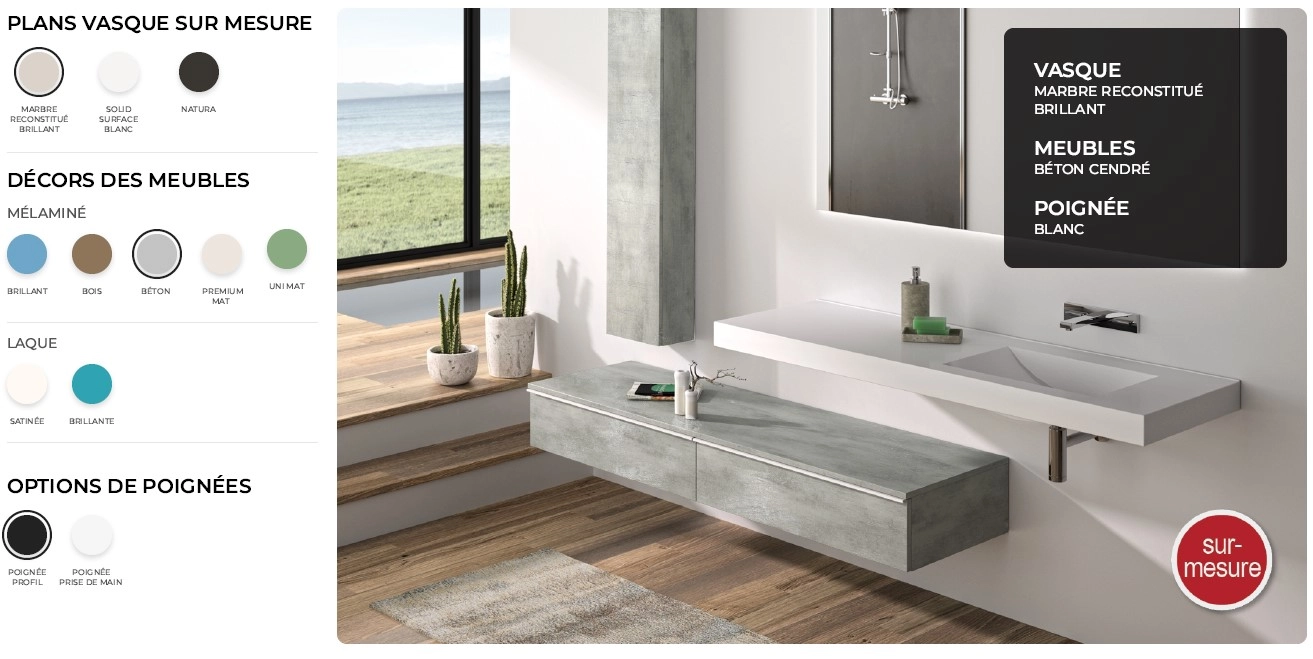 GLOSS
Dare to use color between
pep and delicacy
Any questions? See our complete guide!
Cedam lacquered decors are available in high-gloss finish for a mirror effect that visually enlarges the space and adds luminosity.
The satin finish, on the other hand, is more sober and chic.
It will fit perfectly into a bathroom with a clean, sober style.
– Undermount available in 14 decors.
– Available in 3 versions.
– 45° mitre-cut handle
Available in two decors.
Dimensions to the nearest millimetre must be confirmed with your CEDAM dealer.

Fully lacquered in a wide choice of colors.
Latest generation of double-walled metal drawers with full extension and closing dampers
Under basin 1 large drawer + internal drawer
Under basin 1 drawer
2-drawer under-drawer
Under basin 1 large drawer + internal drawer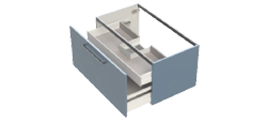 697 x 433 x 500 – 60 cm : GOP01
697 x 433 x 500 – 70 cm : GOP02
797 x 433 x 500 – 80 cm : GOP03
897 x 433 x 500 – 90 cm : GOP04
997 x 433 x 500 – 100 cm : GOP05
1194 x 433 x 500 – 120 cm : GOP07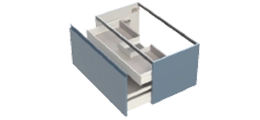 597 x 433 x 500 – 60 cm : GOS01
697 x 433 x 500 – 70 cm : GOS02
797 x 433 x 500 – 80 cm : GOS03
897 x 433 x 500 – 90 cm : GOS04
997 x 433 x 500 – 100 cm : GOS05
1194 x 433 x 500 – 120 cm : GOS07
Under basin 1 drawer
2-drawer under-drawer