PMR confort

Configure your space
With our bathroom furniture configurator, you can design your ideal space to fit your room perfectly.
Choose the color, the handles… Start now!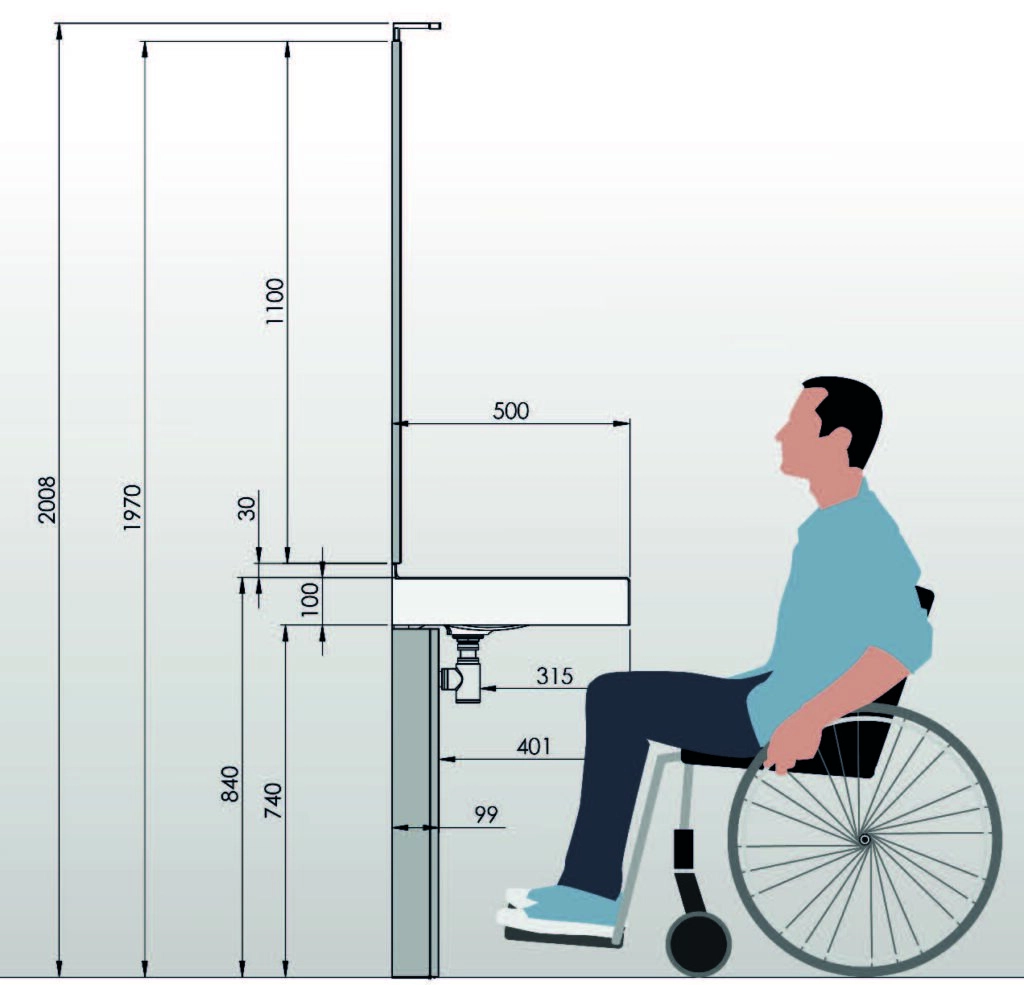 The Confort collection meets accessibility standards for people with reduced mobility.
Accessible, the washbasin countertop makes it easy for feet and knees to pass through.
a person in a wheelchair. Respecting the width required for passage
available in widths of 60, 70, 80 and 90 cm.
The countertop can withstand a static load of 150 kg.
The surface-mounted mirror lets users see themselves in a seated position, while the wall-mounted
LED provides diffused, glare-free lighting.
For non-PRM use, add a 2-door base unit under your countertop.
basin for more storage space.
This complementary piece of furniture, to match the hose cover, is floor-standing only.
It's easy to move around and lets you design the bathroom to suit your needs.
desires.
FURNITURE
THAT MEET PMR STANDARDS
FURNITURE WIDTHS: 60 / 70 / 80 / 90 cm
AVAILABLE IN 6 UNIQUE DECORS
Our decors are available for pipe covers and base units.
E0.5-rated P3 water-repellent chipboard or CARB 2 melamine, matching 1mm ABS edgebands, bonded
polyurethane for enhanced moisture resistance.
Designed to adapt to any mobility, our furniture will enable you to
create a bathroom space that meets all your needs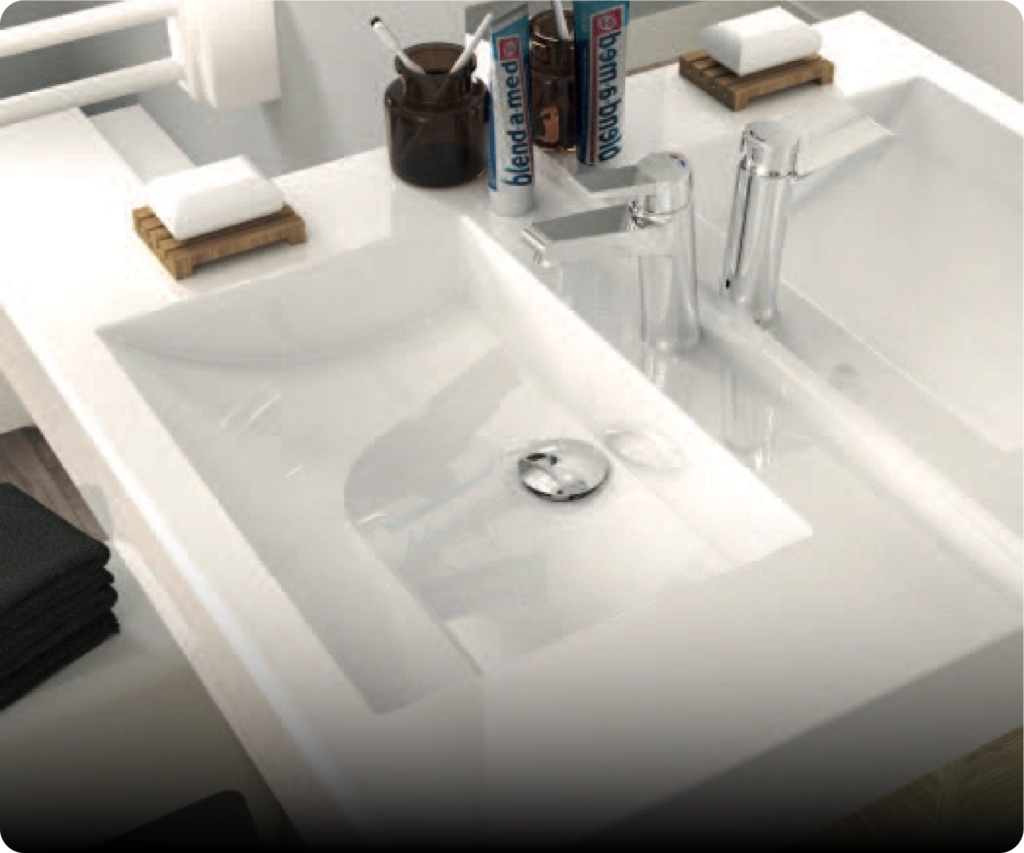 Synthetic washbasin countertop, composed of
polyester and calcium carbonate with a coating of
ISO-type Gel Coat surface.
Without overflow, allow for free discharge.
Tank depth: 94 mm. With small backsplash
back.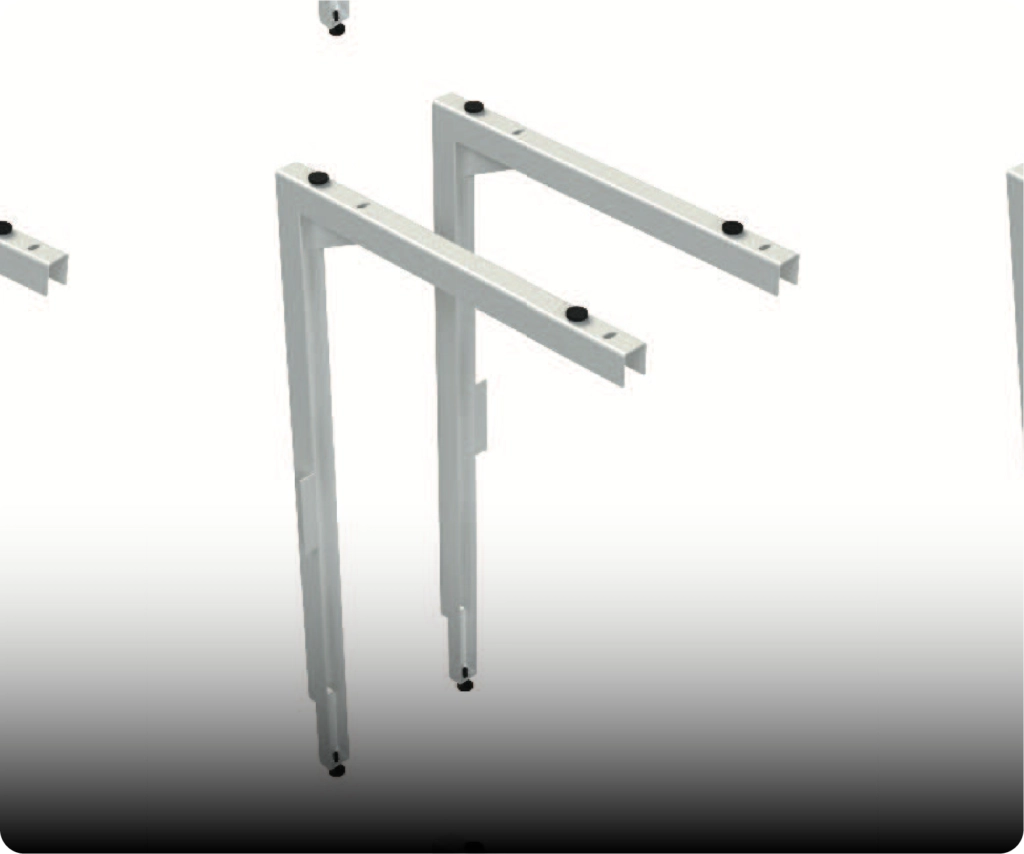 Brackets with 3-point attachment in welded steel. Adjustable
feet for secure footing. White epoxy finish.
Adjustable glides are provided on the top of the bracket to level the basin.

Mechanical fastening is provided by screws attached to the
washbasin.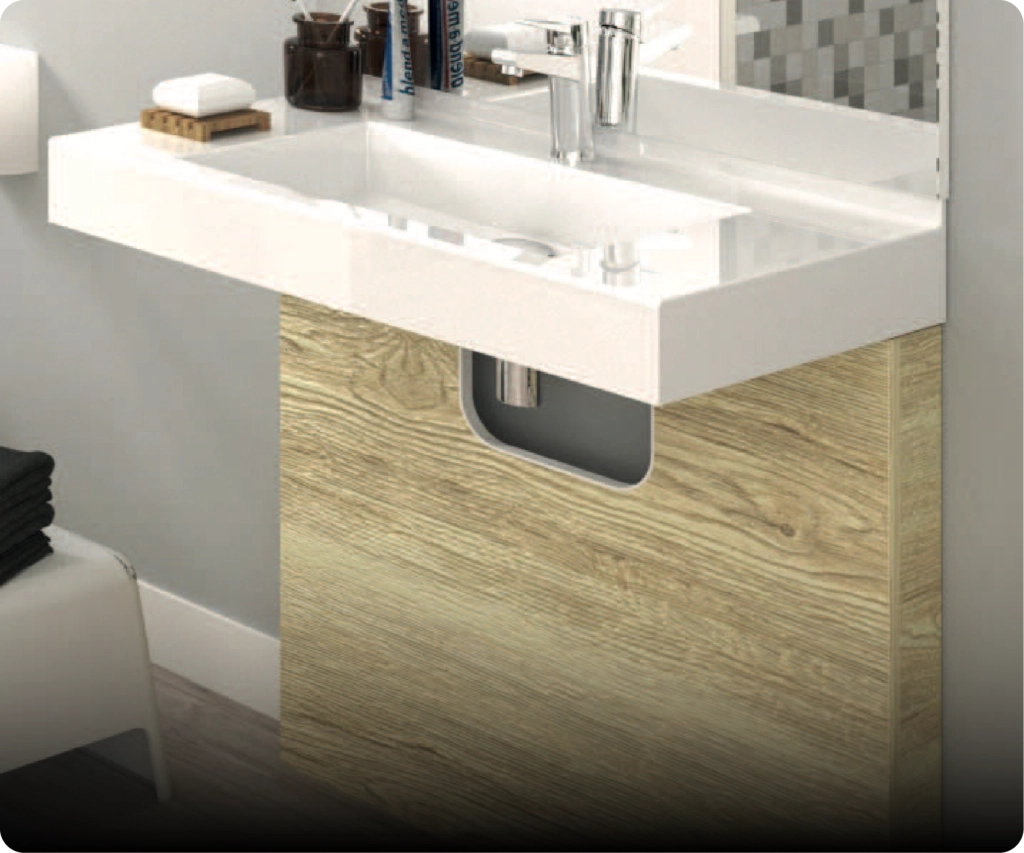 Made in melamine-faced particleboard, thickness 18 mm,
matching plated edgebands, and boudin edgebands in contact with
the ground.
Removable magnetic front panel for permanent access to crawl space with siphon cut-out.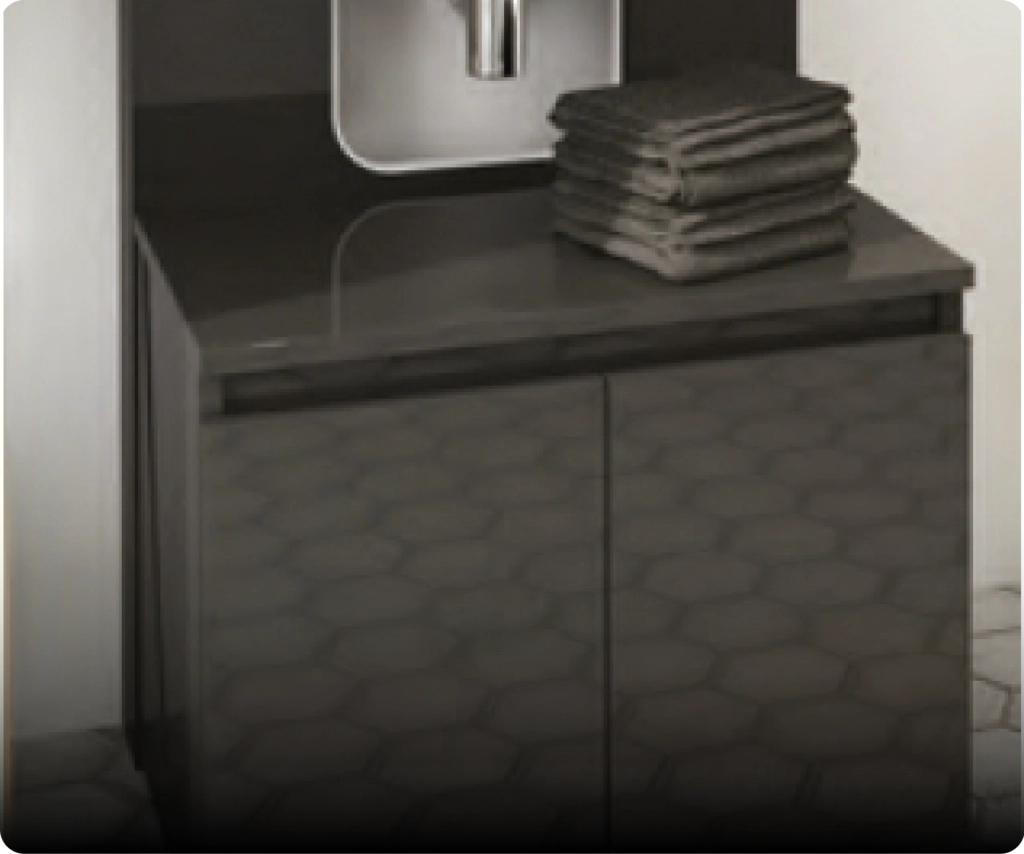 Cabinet body and fronts in chipboard
18 mm thick melamine.
Front panel opening by hand. Doors with
integrated shock absorbers.
Floor-standing on glides. No wall mounting required
.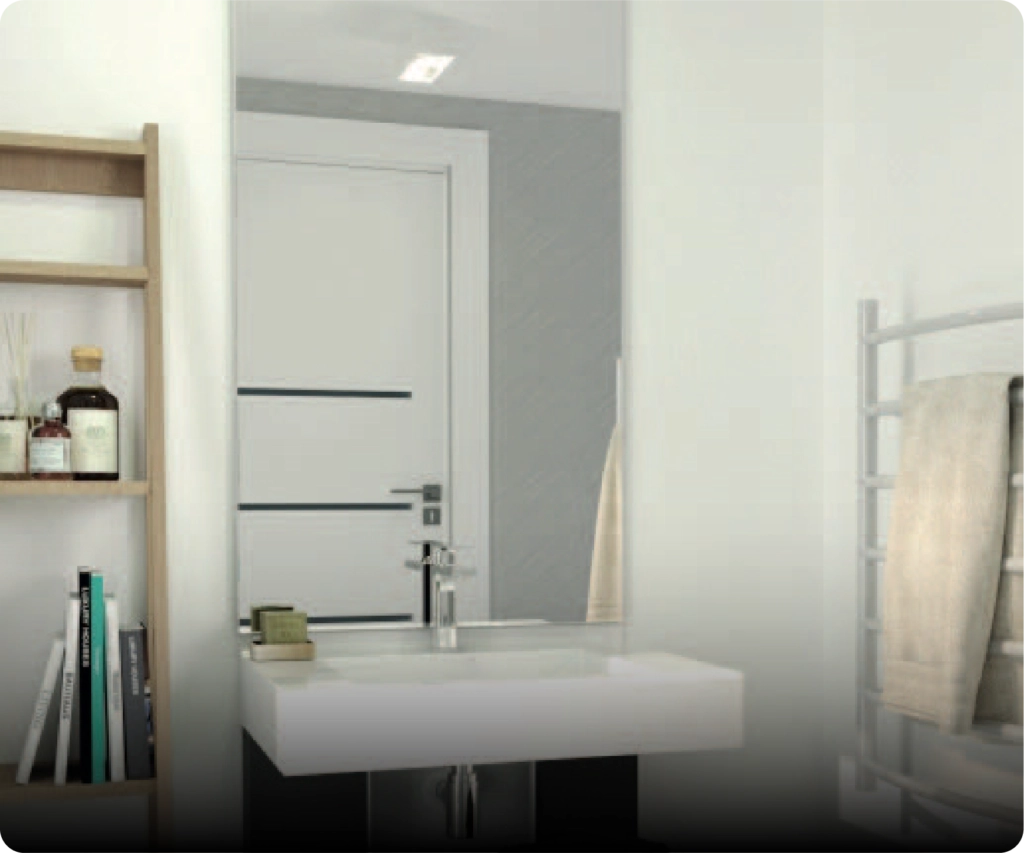 3 mm lead-free mirror on vertical panels
20x20mm.
Anodized aluminum finish
Open top and bottom
Technical void 20mm over the entire rear section
To hang on screws (not supplied)
Anti-breakage film
For lighting, use a version that clips into place
* Mirror not compatible with pull-out mixer.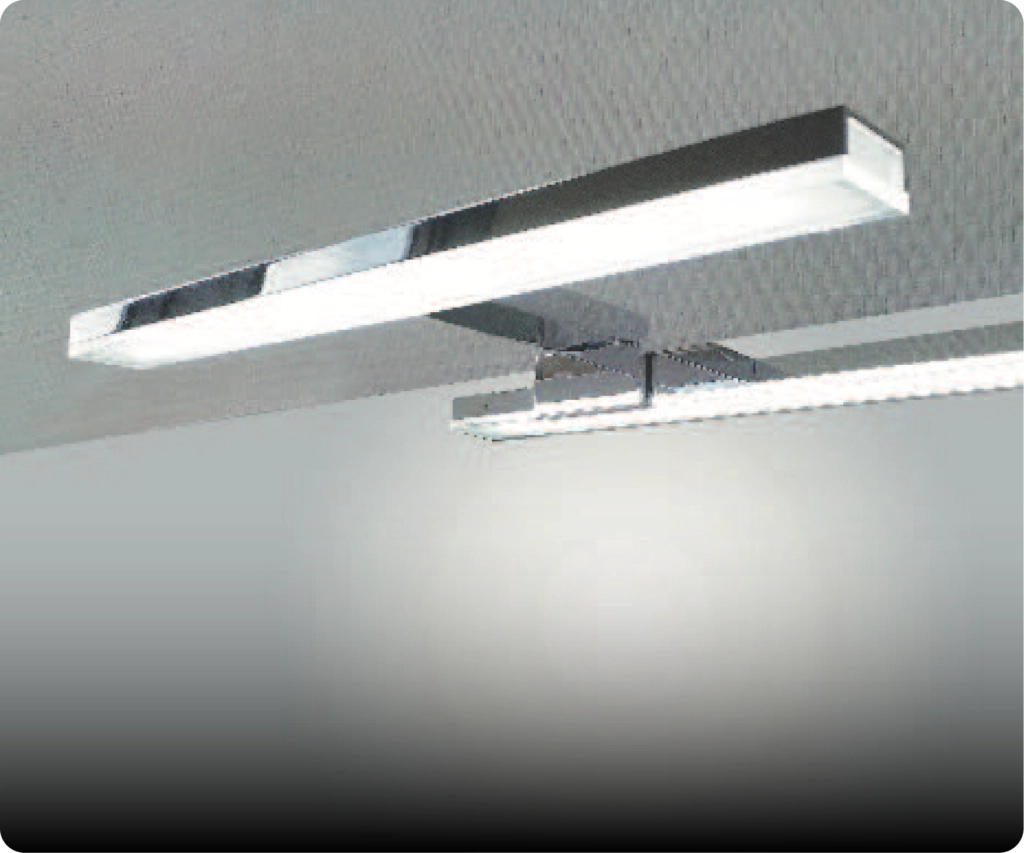 LED 1 x 5W. 250 lumens.
Class II, IP44. integrated converter.
High-gloss chrome-plated ABS body.
Attaches to the support glued to the back of the mirror for easy
aesthetic, reliable fastening.
* LED life is approximately 40000 hours (approx.
5 years). Bulbs are not replaceable.