A comprehensive, customized offering
Constantly innovating, we offer you a wide choice of furniture in trendy materials and colors with finishes that have an incredible natural feel. Discover our vast selection of finishes (melamine, laminate, lacquer…) and shiny and mat plain colors or wood decors, which can be combined.
Customize your furniture with our range of tops (ceramic, reconstituted marble, glass, laminate, solid surface…) and countertop basins to meet your design and application requirements. Customization knows almost no limits!
To make you feel at home in your bathroom, whatever its size, we offer a range of solutions: from space-saving solutions to XXL bathrooms, custom solutions to meet all your needs, and a host of clever, functional storage solutions.
In addition to furniture, we offer new products such as bathtubs, shower trays and enclosures, as well as accessories.
CEDAM becomes the partner of choice for complete bathroom fittings.
Cedam's expertise guarantees creativity, quality and endless design possibilities in all price ranges.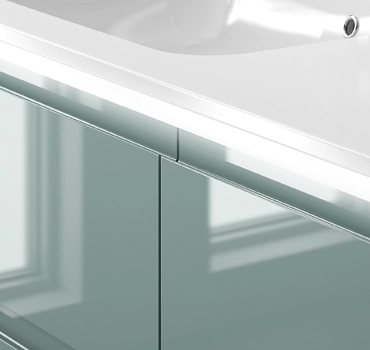 Our research and development department keeps a close eye on the market to offer unique new collections at the cutting edge of current trends every year.
We select high-quality materials to ensure that your bathroom furniture is a lasting investment.
Right from the product design stage, our engineering department focuses on the reliability of the components used in manufacture, and more particularly on moving mechanisms, which will be subject to greater stress throughout the product's life.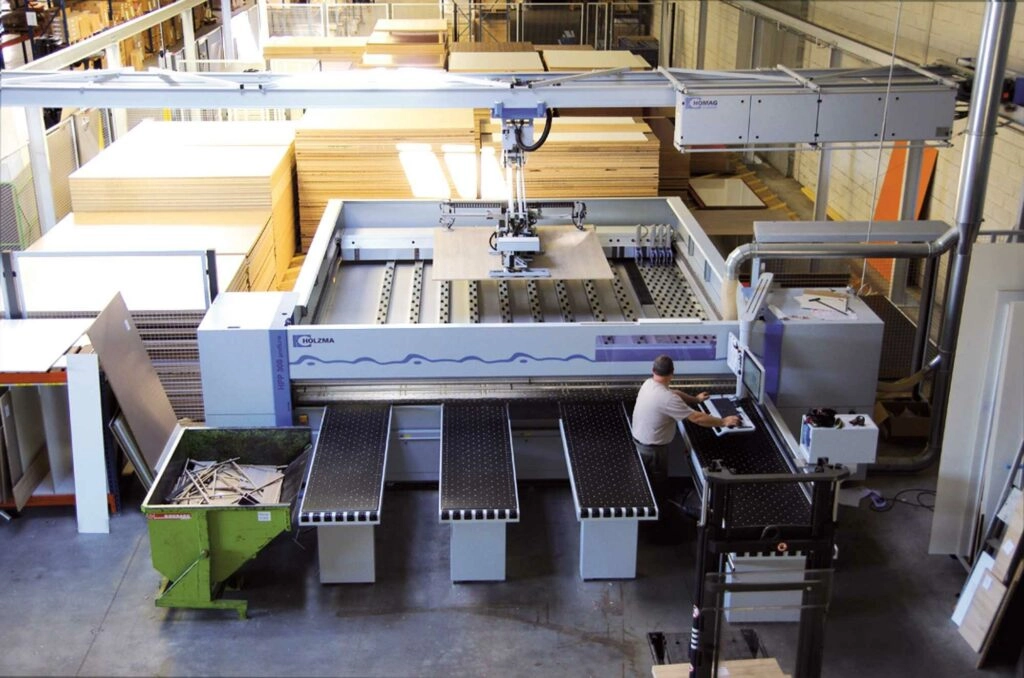 On-demand production thanks to a new automated production tool brings CEDAM into the 2.0 era.
Management has anticipated demand from these major chains and the development of export markets by investing in a new automated production tool, which has been up and running since June 2016.
The installation of the numerically-controlled machine park, comprising a saw-stacker, a A new machining center, a turning machine, an edgebander, and a new suction system will ensure the company's production capacity and reactivity, the possibility of meeting the expectations of the various markets it wants to develop (construction, export…) and will also contribute to reducing the ecological impact of production.
No more stock management, but production on demand, for the benefit of our customers, who are increasingly demanding in terms of quality and demand for ever more specific, customizable products.