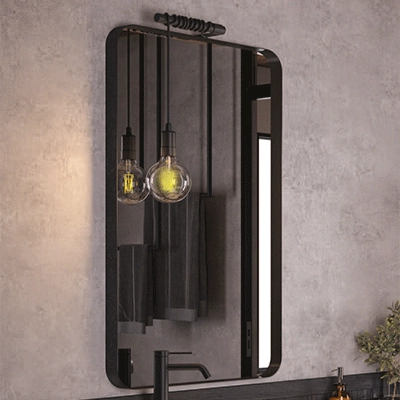 MIRROR WITH ROUNDED BLACK FRAME
4 mm mirror with 2 mm thick, matt black lacquered aluminium frame.
Vertical installation.
Technical vacuum 25 mm.
Available sizes:
60 cm . 600 x 1000 x 50
Colors :
MATTE BLACK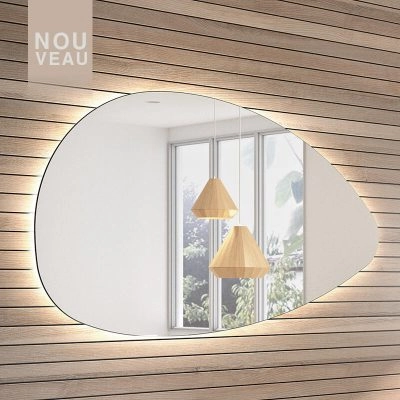 4 mm pebble mirror with recessed frame and backlight. Class II IP 44.
Anti-fog system with 30-minute auto shut-off. Without switch.
Technical vacuum 25 mm. LED can be replaced.
Dimensions :
W1200 x H700 x D28



Mirrors with a touch switch cannot be controlled by the room switch.

Lighting color in degrees Kelvin

Mirror with anti-glare film

Mirror with anti-fog system

Bluetooth-connected mirror with built-in speakers