Nowadays, we like to spend time at home to create a real cosy nest, and optimizing space in homes has become essential. It's in one of the rooms where we spend the most time – the bathroom – that daily frustrations accumulate: a feeling of clutter, lack of space and unoptimized space.
Always focused on user needs, CEDAM is launching a complete bathroom design program at the beginning of this year, to complement the Extenso made-to-measure concept.
These smart, functional storage units are the perfect combination of simplicity and personalization. They feature finishes from the Extenso collection: 18 melamine decors and 3 handle finishes.
With just 3 cabinet heights, CEDAM lets you design a space optimized to the millimeter.
Design cabinets with doors or showcases, open niches or mirrored niches, not to mention washing-machine cabinets, are all possibilities for a layout adapted to every configuration.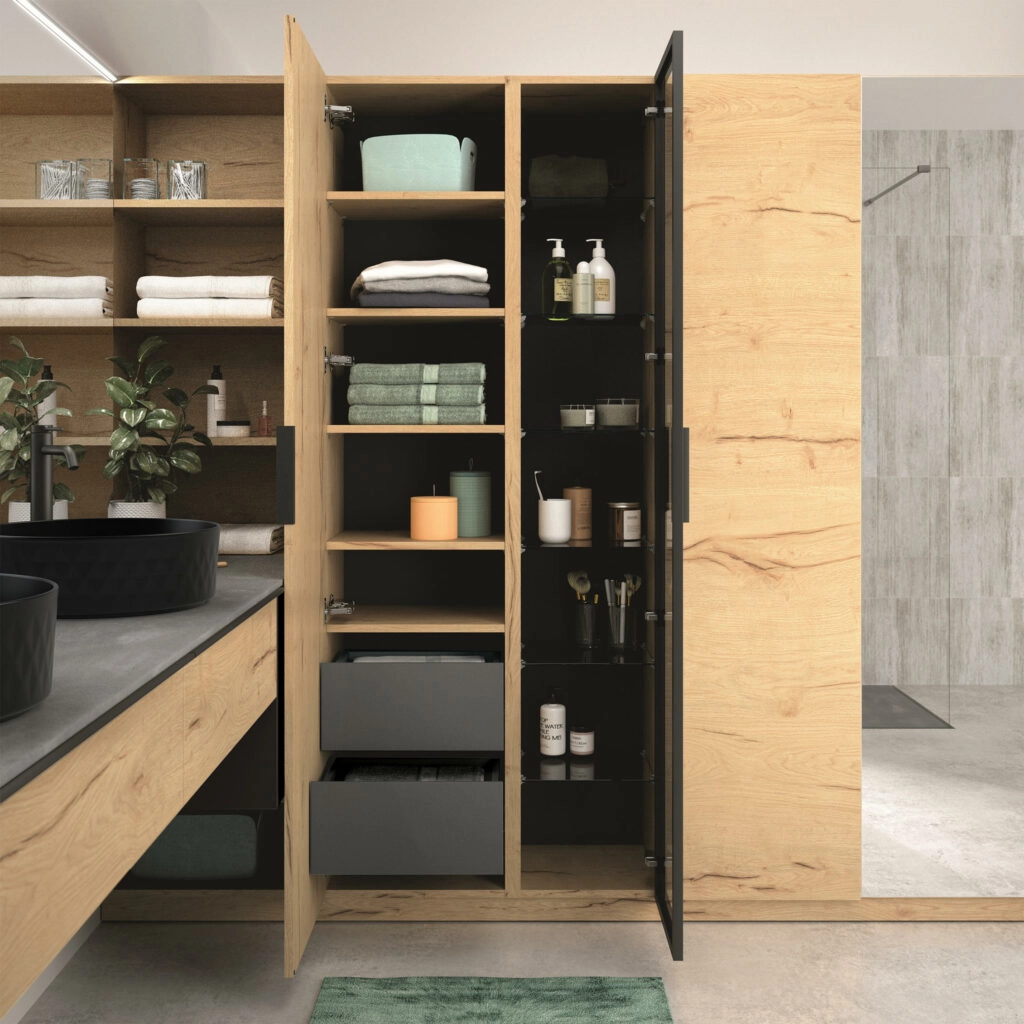 Thanks to these new storage modules, you can :