Ideal for small washrooms, our hand-washing basins are extremely practical thanks to their small footprint.
Designed to provide you with hygiene and comfort, our models adapt to any decor thanks to their sober, elegant design. A wide choice of decors is available.
To complete our range of hand-washing basins, discover our furniture complements, to optimize your storage and fit out your small spaces.
You can add a niche to complement your furniture, providing an additional storage area and compartments for toilet paper, brushes, etc. ….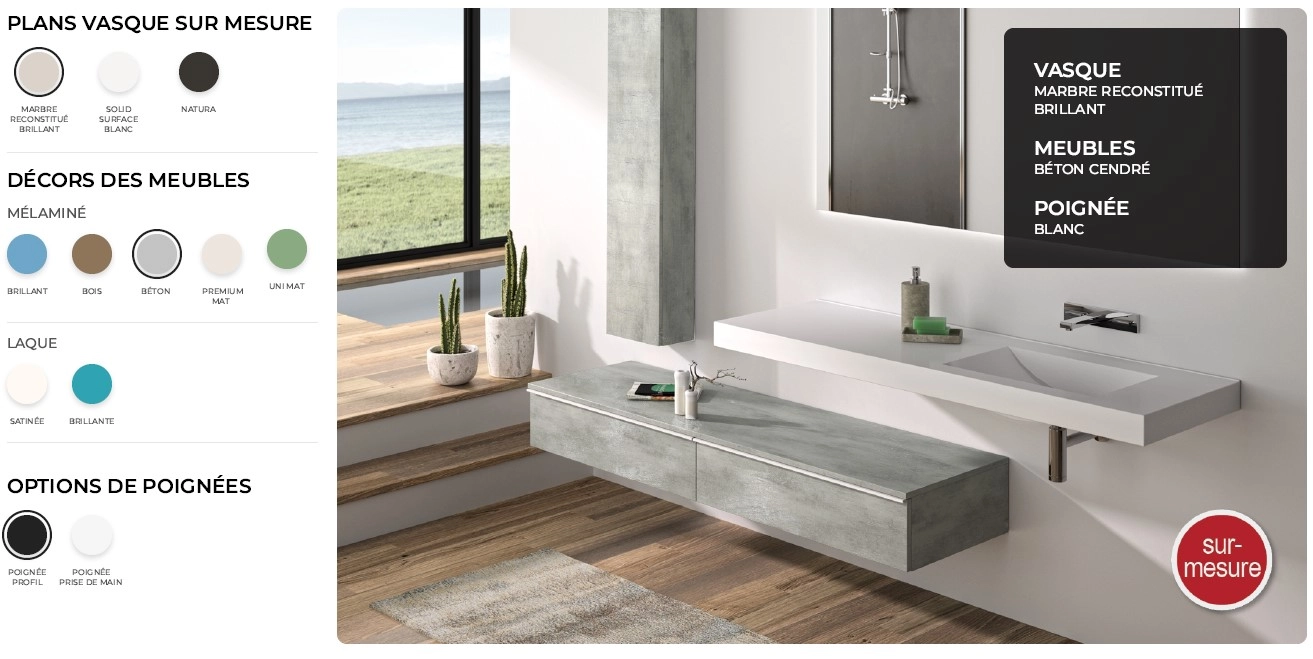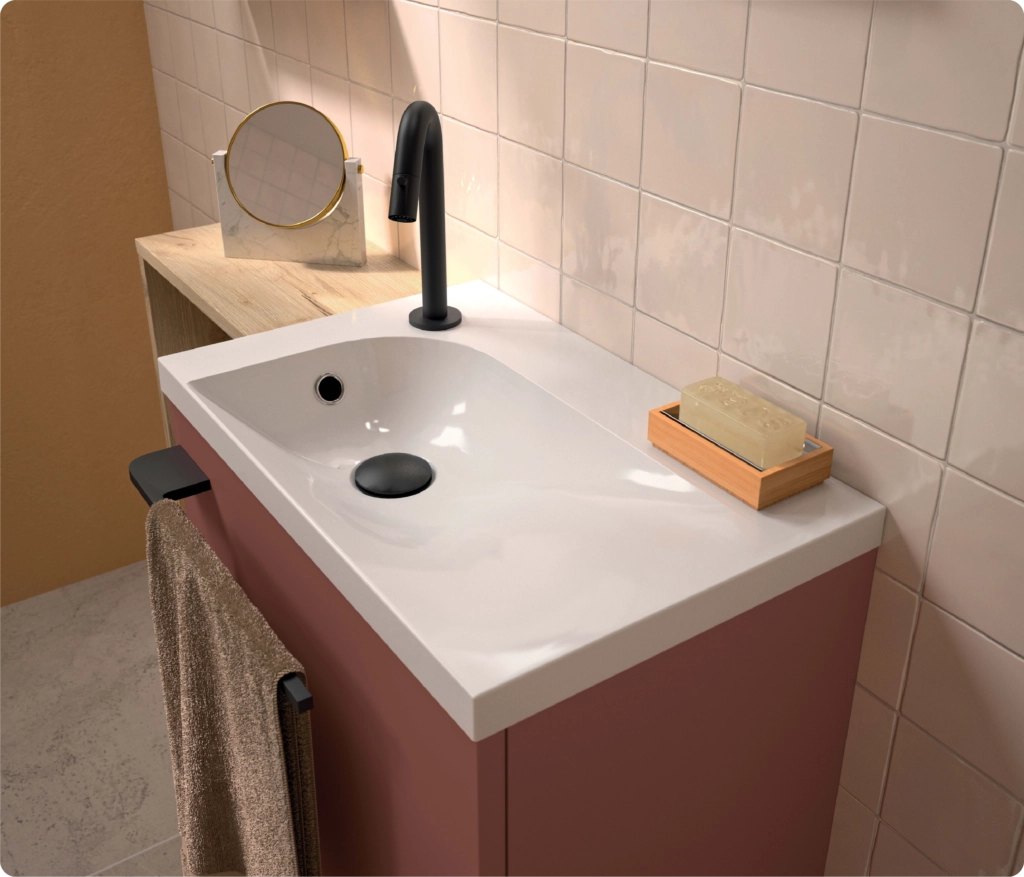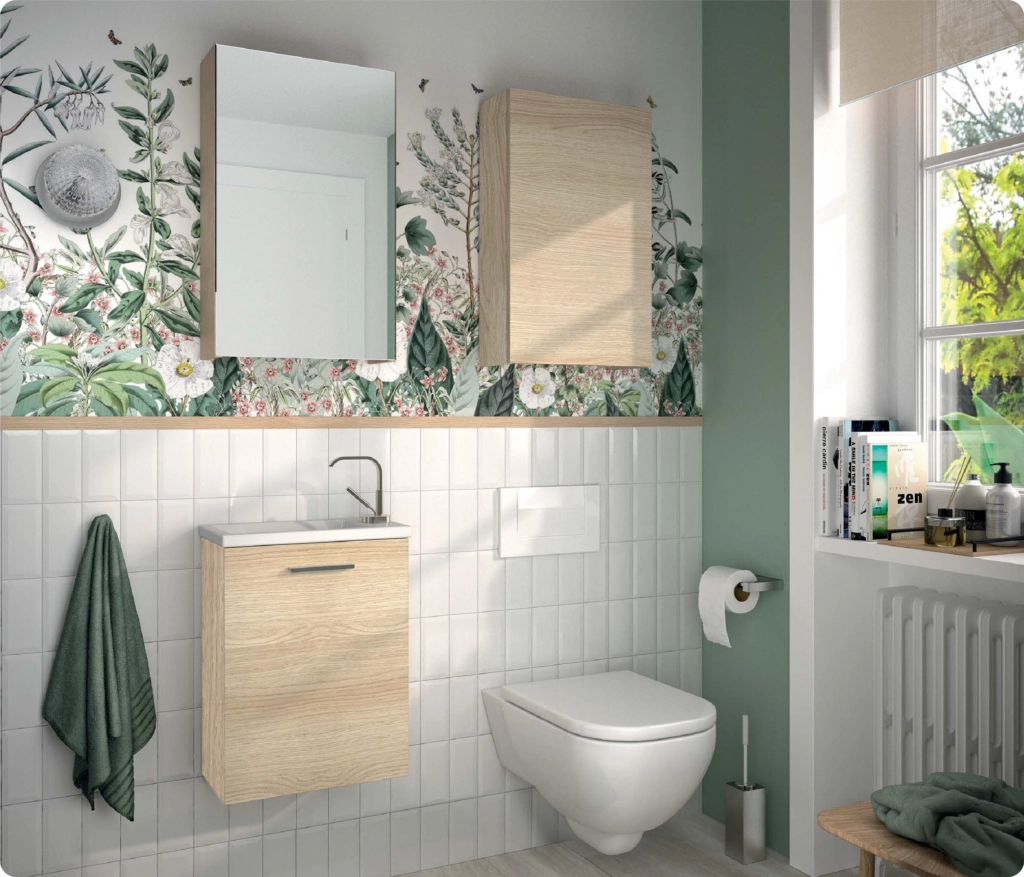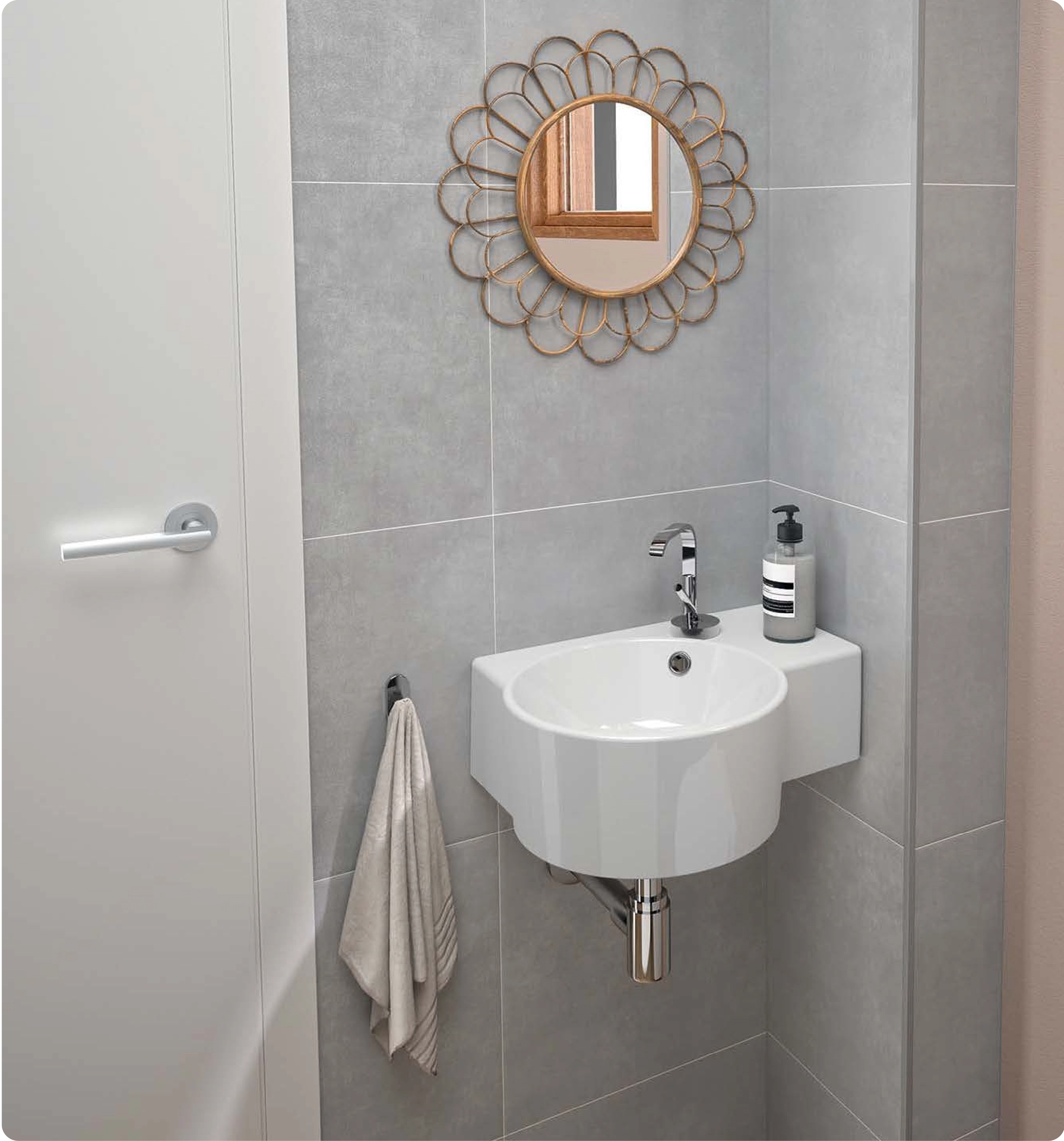 MODULO
Toilet compartment
For maximum space-saving in your bathroom, opt for a wall-hung basin.
These basins are designed to be fixed directly to the wall, creating a clear, unobstructed view.
valuable floor space.
We offer several models of hanging washbasins: rounded, with
faucet left or right…
It's up to you to choose the basin that's right for you.
The advantages of a wall-hung washbasin :
Space-saving: a wall-hung washbasin frees up floor space and helps increase
the feeling of space in a room where, like cramped toilets, square meters are often limited.
A contemporary look.
Ease of maintenance: All sides of the basin are accessible for easy cleaning.
cleaning.