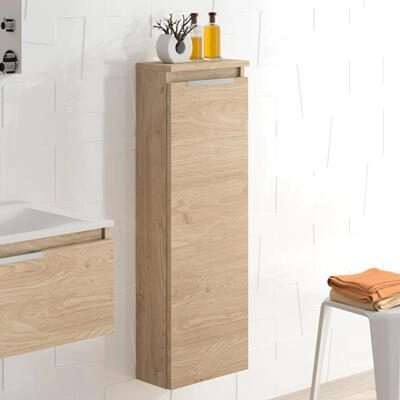 Ten offers a wide range of bathroom storage solutions with 2 column heights: 104 and 154 cm and 2 depths: 17 or 35 cm to meet all your needs.
Our Ten add-on units include 3 glass shelves and are available in left-, right- or double-hung versions.
The brushed stainless steel handle is identical to the bathroom cabinet.
Practical and aesthetic, the column has the advantage of being narrow and high, saving space while offering maximum storage.
Wardrobe p17
3 glass shelves
Top or bottom handle / left or right-hand locking
1 door: 356 x 1042 x 174 cm
Top handle
Left fitting :
TEN86

Straight fitting :
TEN87

Bottom handle
Left fitting :
TEN90

Straight fitting :
TEN91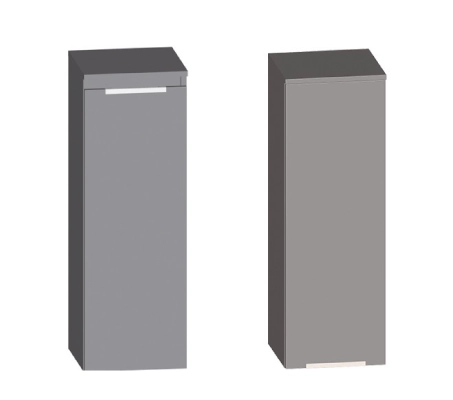 Wardrobe p35
3 glass shelves
Top or bottom handle / left or right-hand locking
1 door: 356 x 1042 x 356 cm
Top handle
Left fitting :
TEN54

Straight fitting :
TEN55

Bottom handle
Left fitting :
TEN144

Straight fitting :
TEN145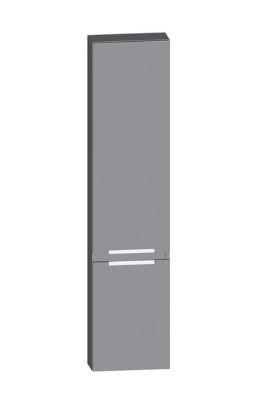 Wardrobe p17
2 doors: 354 x 1536 x 170 cm
3 glass shelves + 1 fixed wooden shelf
Left fitting :
TEN88

Straight fitting :
TEN89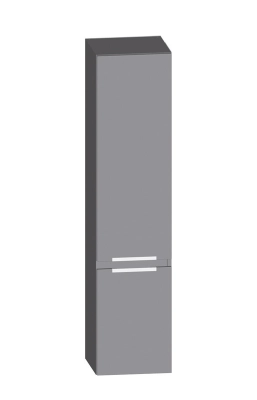 Wardrobe p35
2 doors: 354 x 1536 x 354 cm
3 glass shelves + 1 fixed wooden shelf
Left fitting :
TEN68

Straight fitting :
TEN69