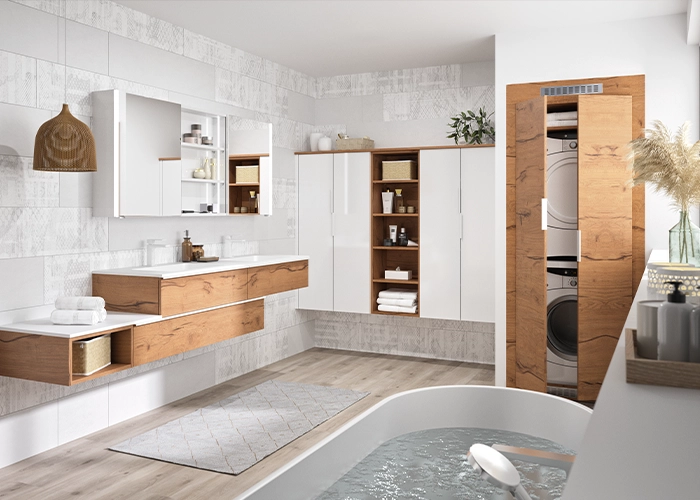 The column is fitted with adjustable glides (+/- 25 mm by means of a hexagonal key) to ensure levelling. This element must be placed on the floor and fixed to the wall using the brackets supplied. Machine columns are backless to facilitate pipe connections.
For reasons of transport and ease of handling, these elements are supplied in kit form for assembly during installation. All necessary hardware is supplied (excluding screws/plugs for wall mounting, to be adapted according to wall type).
Column for integrating standard appliances 60cm wide:
Bottom: for washing machine, recess height 860mm, max. depth 650mm (including pipes). To avoid overloading the column, this unit rests on the floor. The base includes a bottom vent. It is removable to ensure complete access to the unit (for filter cleaning, for example). Top ventilation is provided by the crawl space. In the case of complete installation, a high aerator is required to ensure air circulation.
Top: for condensation dryers, built-in height 860 mm, max. depth 650 mm.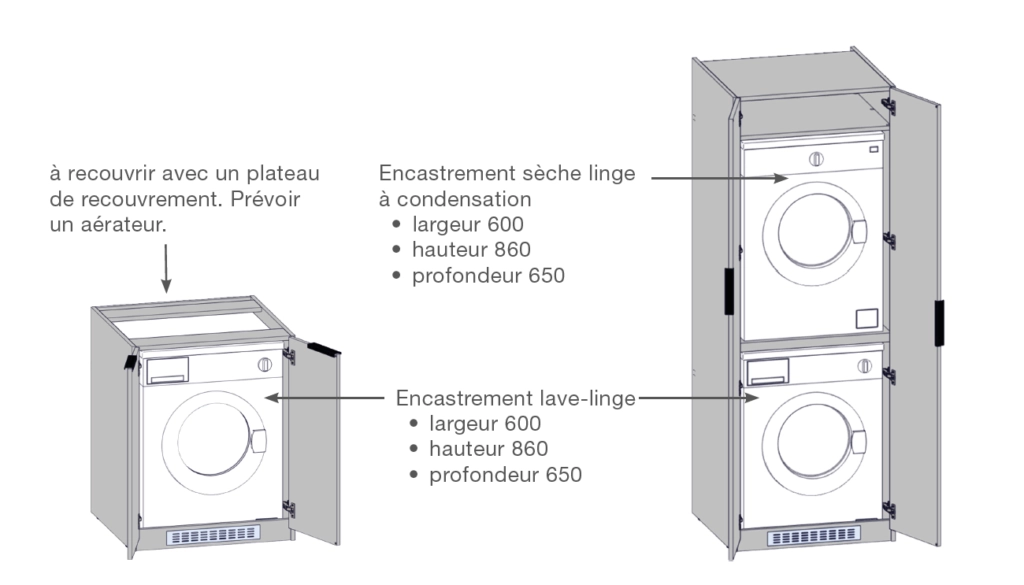 Not compatible with high-capacity machines!
The column includes an aerator integrated into the base at the bottom. To ensure good air circulation, you'll need to check that air can escape from the top. For the H 88 cm column: provide an aerator to be integrated into the cover plate. The H 196 cm column includes a technical void, so an aerator is only required at the top if the column is recessed.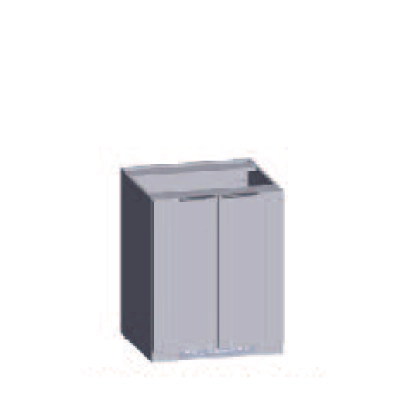 Height 88 cm
700 x 882 x 680
RGA.C1M.P70.L70…
For 1 machine, designed to be aligned with the 88 cm high cabinet to be covered with a cover plate. Provide an aerator.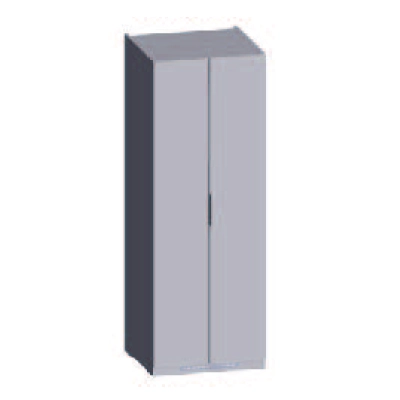 Height 196 cm
700 x 1960 x 680
RGC.C2M.P70.L70…
For 2 machines, 1 top compartment